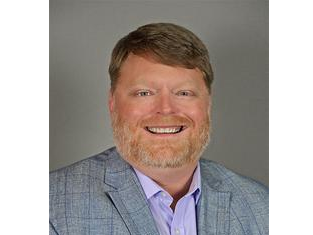 Gary Bennett
Vice President & General Manager Honeywell - Smart Energy Americas
Biography
Gary has strategic and operational responsibly for the Electricity and Water metering business in additional to global responsibly for Honeywell's Smart Grid Solutions. Gary was previously Senior Director of Procurement supporting PMT's UOP division with global responsibility managing spend in excess of $1B per year. He was awarded Honeywell's President's Club Award in 2016
Prior to joining Honeywell, Gary held technical and management positions in the industrial and engineering sectors; most recently managing Global Business Development for Lockheed Martin's Power and Infrastructure team based in Moorestown, NJ.
While at Lockheed Martin,  Gary managed business development activities for the bioenergy segment focused on EPC and power consulting projects globally. In less than 30 months Gary and his team grew the project pipeline from $100M to $2B leveraging energy and EPC business relationships.  As recognition for the work his team delivered he was the recipient of the 2013 Lockheed Martin Evening of Stars award for "Championing a Strong Sense of Urgency" and won top business performer in 2011, 2012, and 2013.   Gary holds 4 joint US Patents focused on structural engineering applications..
He holds a Bachelors of Science degree in Civil & Structural Engineering from North Carolina State University and a Masters of Business Administration from the Kenan-Flagler Business School at The University of North Carolina at Chapel Hill.
Gary lives in Raleigh, NC with his wife Valerie and their three daughters; Davis, Edith and Mary-Charles. He enjoys outdoor activities, cooking and spending time with his family
All session by Gary Bennett